Siren #80: WaR3house3 Atty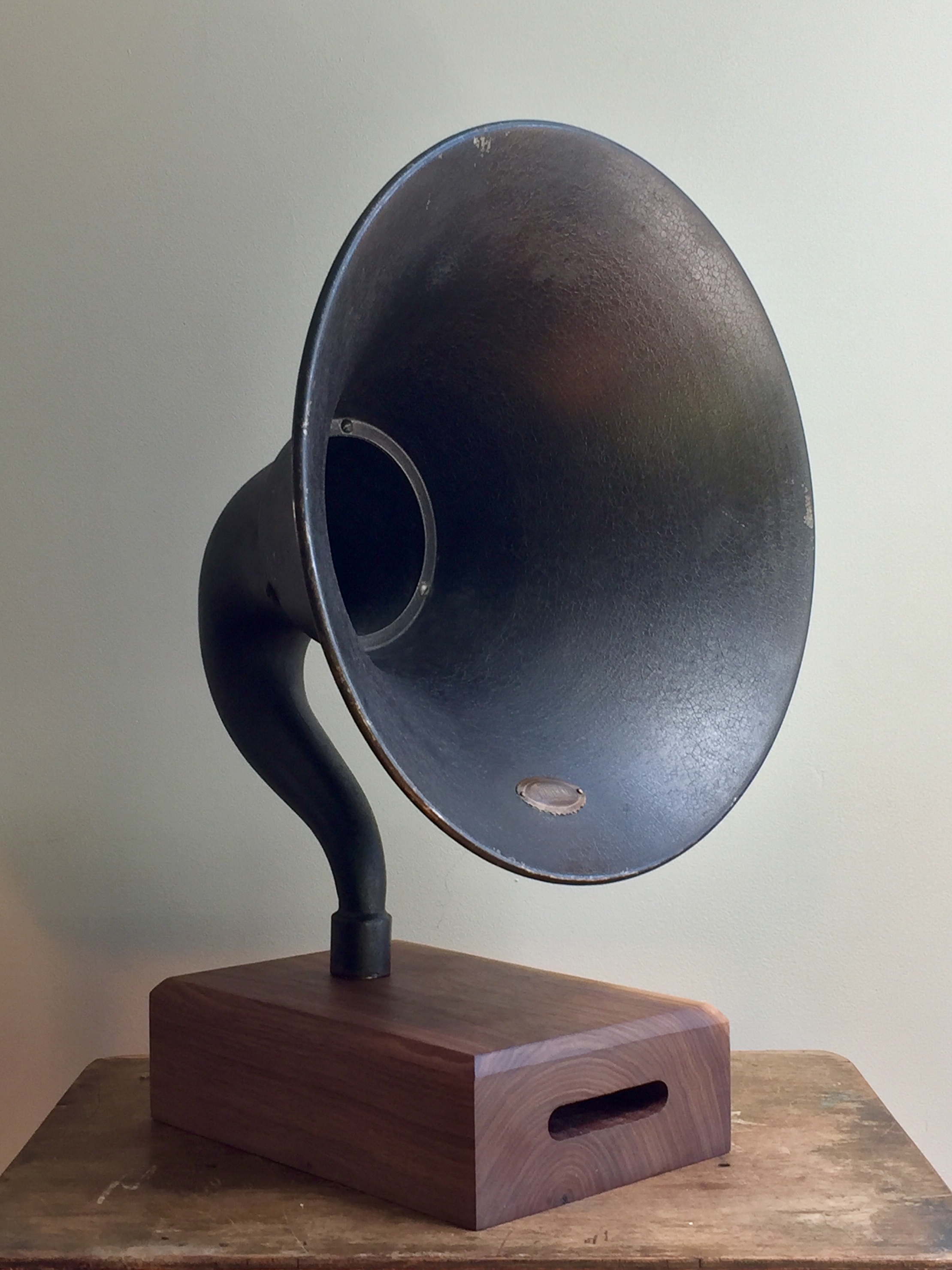 Siren #80: WaR3house3 Atty
In 1926, the Atwater Kent Manufacturing Company created the "Atwater Kent Hour", a radio concert music program, as a way to sell more radios. The show was hosted on CBS and NBC from 1926-1934; it featured top entertainment and became one of the most poplar radio programs of the era.
Siren #80 was made for the owner of WaR3house3. Rob Borgstrom has helped Sawdust Siren in numerous ways. Hidden in an alleyway, WaR3house3 is a unique antique shop and killer music venue in Swarthmore, PA. Rob promotes a vast range of musical styles. You must check out this BYOB and an intimate music setting!
This 1920's Model L is paired with salvaged walnut base. The horn is approximately 17" tall with a 14" bell. It has its original brown label. These horns were manufactured in Philadelphia, PA.
sold out