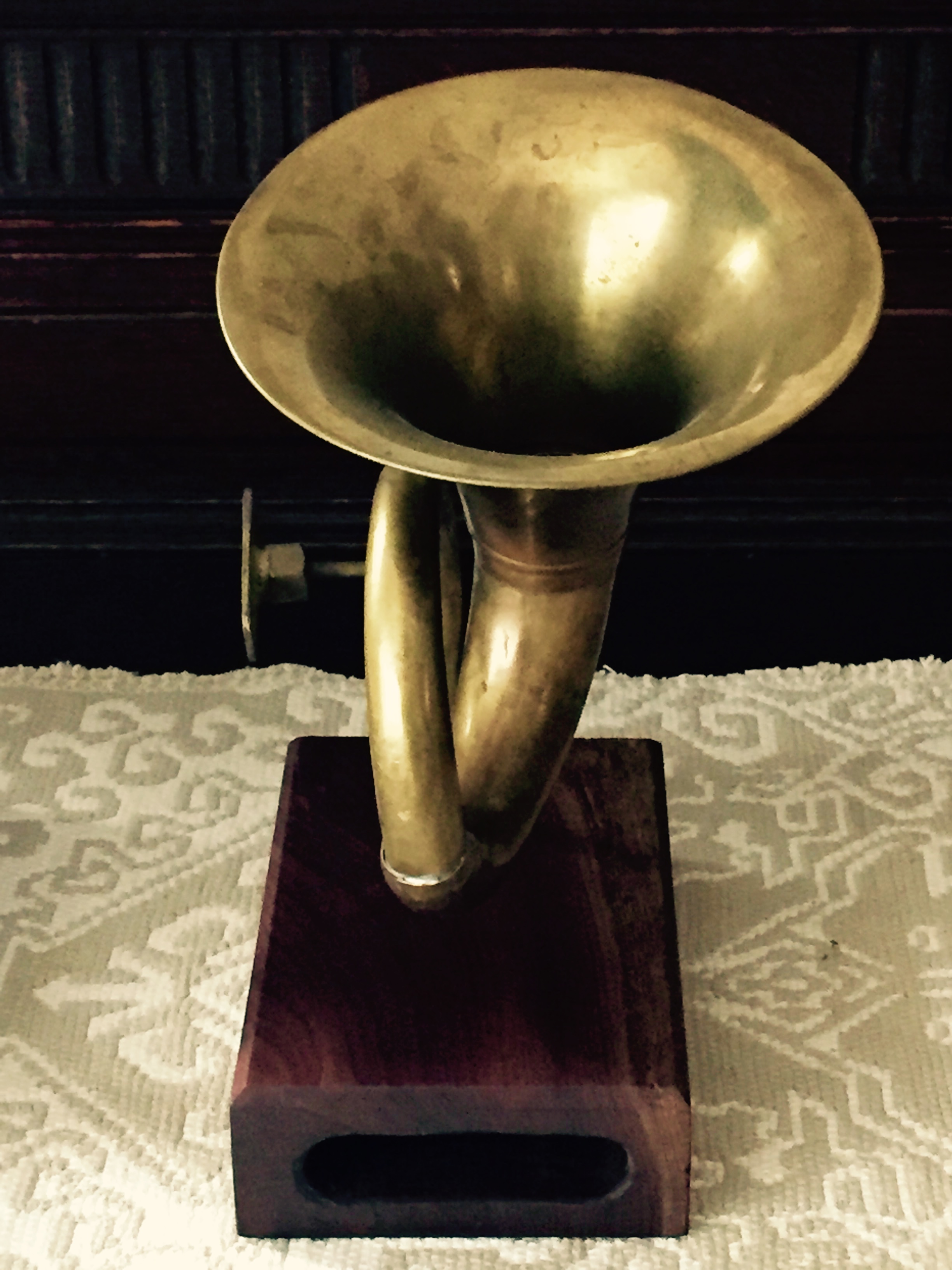 Sirens #37-40
Siren #37: Jane Doe (Missing photo). Our records indicate we made an Antique/Vintage Brass Car Horn with a base made from a reclaimed floor joist from our neighbor's house on Park Ave. in Swarthmore, PA. However, her photo has gone missing. If you are the owner of this horn let us know. We'd be happy to add her photo into our collection.
Siren #38: Ahead of the Curve (photo 1). This is an Antique/Vintage Car Horn with a salvaged walnut base that currently resides with Rob and Clair Oaks.
Siren #39: Swoop (photo 2). This Vintage Car Horn has a salvaged walnut base. This horn is approximately 9.5" tall x 7" deep x with a 6" bell.
Siren #40: Second Chance (photo 3-4). Antique/Vintage Car Horn with a reclaimed willow oak and salvaged walnut base. We had to repair this horn for Carol when humidity and/or ineffective gluing made it explode. We were happy to get a second chance to repair this lovely horn.
sold out