Siren #50: California Player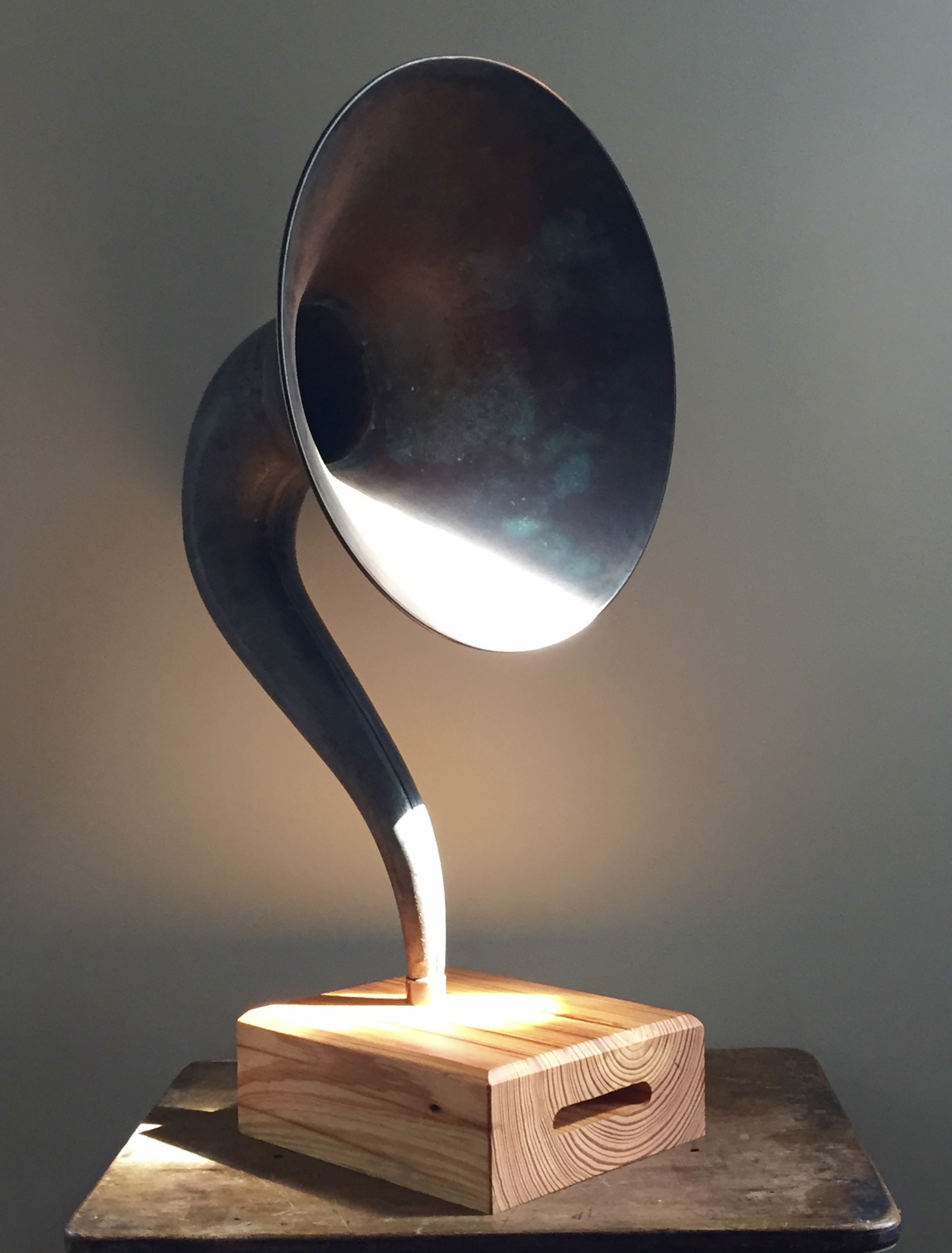 Siren #50: California Player
Magnavox launched in 1915 in Oakland, CA with the invention of the first practical loudspeaker, utilizing a voice coil diaphragm mounted in the base of a gooseneck horn modeled after an early Edison phonograph horn.
One of the most common shaped radio horn in the 1920's was the goose neck; about 35% of the horns had a curved neck instead of the earlier straight necks. The curved neck put the center of gravity of the top heavy horns directly over the base, making the horns more stable and less able to be toppled over. The longer air column also produced more volume.
This Magnavox Radio Speaker Horn comes with a reclaimed floor joist base from Plays & Players Theater in Philladelphia, PA. Approximately 25" tall x 11" deep x 14" bell and a curved neck.
Bought by a lovely couple who came to our house to buy a Jacobean Side Board we had listed on Craigslist. While at our house, they randomly saw this Siren, which now lives with them in sunny Florida.
sold out