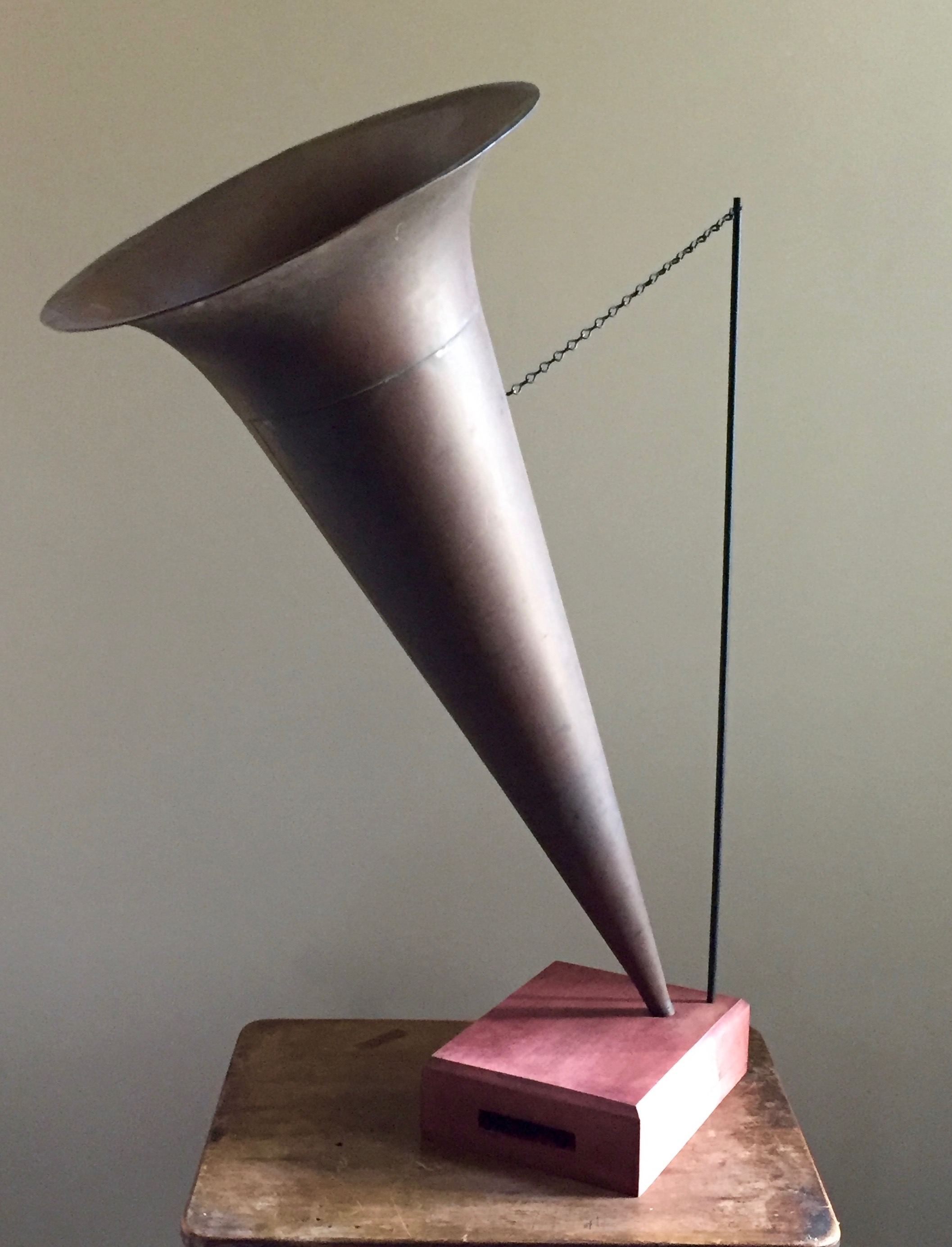 Siren #30: Sorceress
This Antique Brass "Witch's Hat" Phonograph Horn is paired with a reclaimed cherry base. This particular horn is 28.5" tall with a 13" bell. This type of phonograph horn would normally have a crane so it would not tip over.
This horn lived with Pat and Donna Francher for one day. She is now casting her spells elsewhere.
sold out