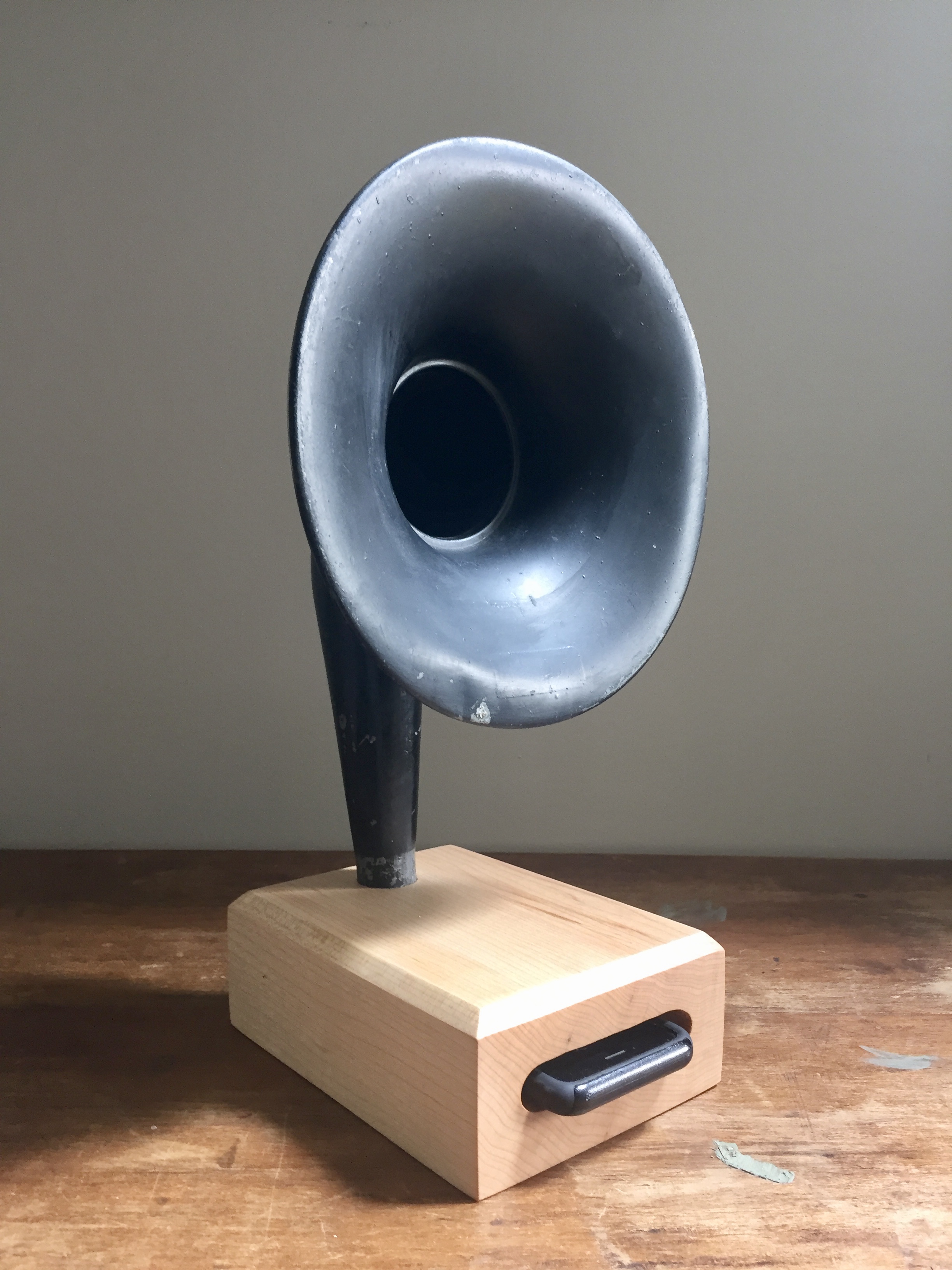 Siren #139: Piper, $400
In 1923, the Connecticut Instruments Company tried to distinguish itself by creating radio horns from pipe organ metal. They claimed that their horns produced a pure clear tone unequalled by any other loudspeaker on the market, but it doesn't appear that their horns were all that popular. At least, we can't find any mention of them after 1923.
This adorable rare horn is paired with a hard maple base from a hunk of wood that appeared on our porch courtesy of Stu. Piper stands approximately 10" tall with a 8.75" bell and is finished with Betty's Board Butter (beeswax & mineral oil). You may wish to re-oil your base occasionally.
We can easily arrange for you to see products in our home, provide pick up, deliver, or ship items to you. Simply give us a call or send us an email: Sawdust Siren.