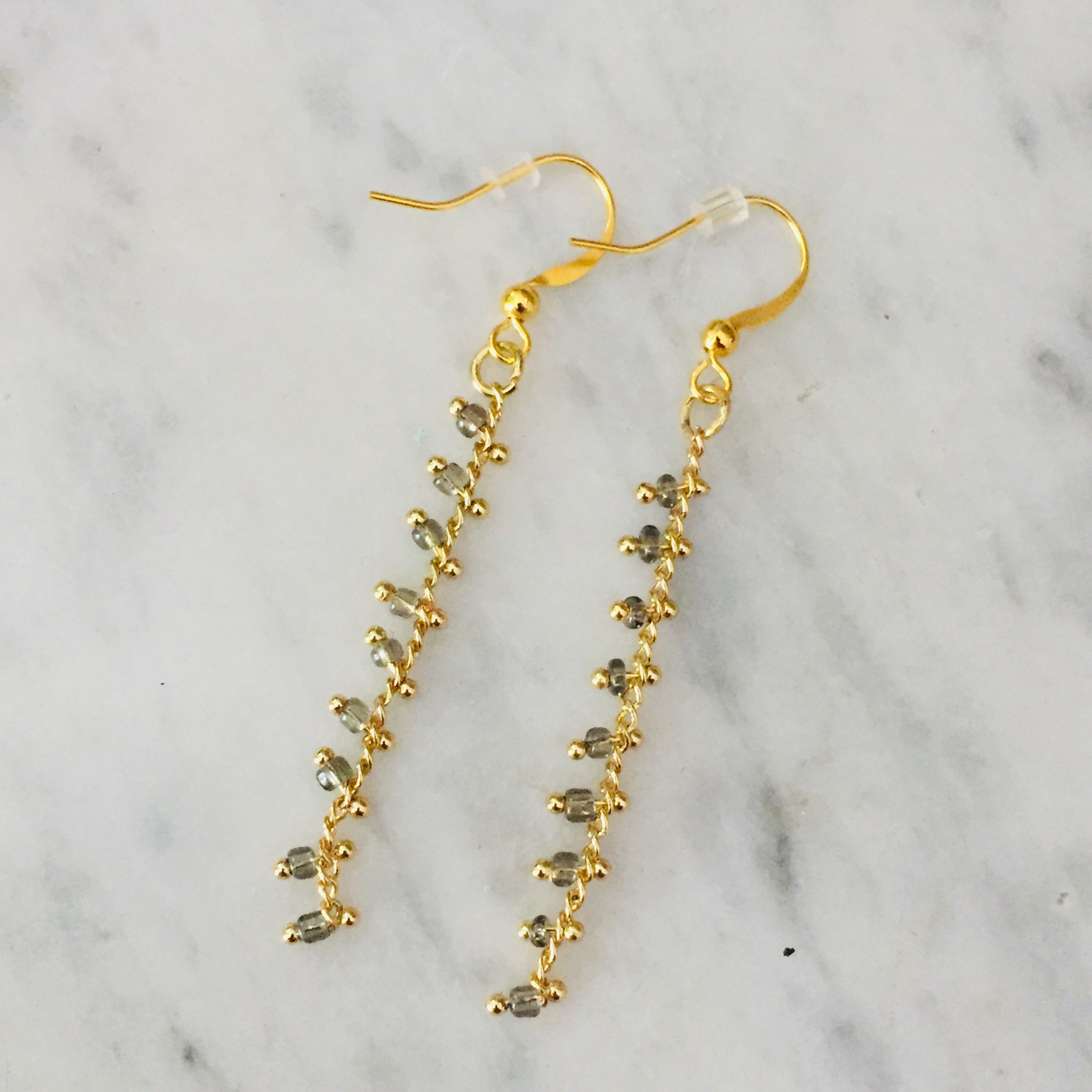 Beaded Earrings, $22
Sawdust free jewelry! Sometimes Sawdust Siren needs a break from all the dust in the wood shop.
These dangling earrings are the perfect for spring. Light and lovely. The beads are a grayish blue in color.
We currently have two legnths: 2.5" or 3" long.
We can easily arrange for you to see products in our home, provide pick up, deliver, or ship items to you. Simply give us a call or send us an email: Sawdust Siren.