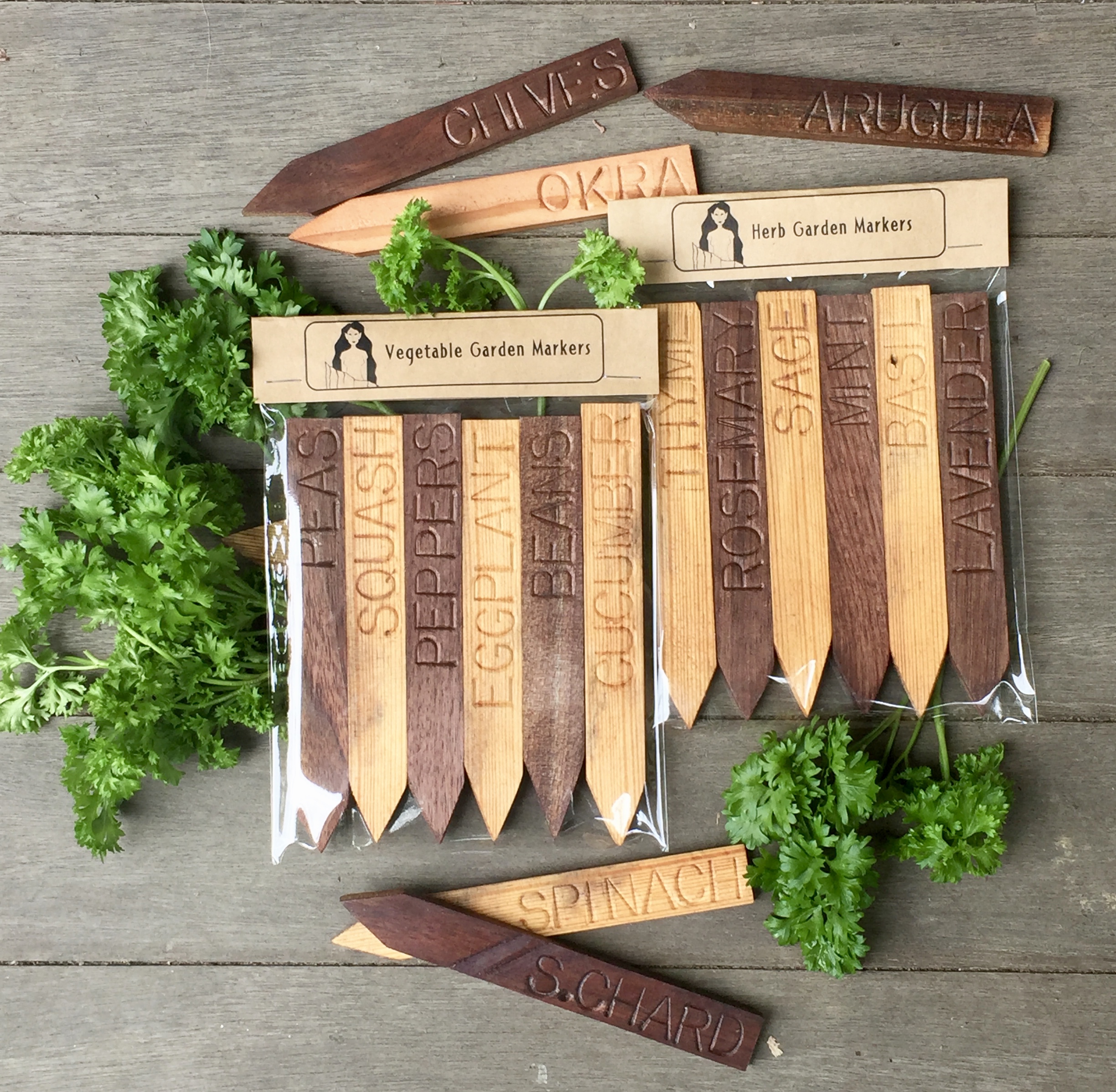 Garden Markers, $18
Garden Markers made from our lumber leftovers. Hand stamped on each side. Made from a variety of woods: walnut, cherry, cedar, pine, etc. Sold as a set with 5 Markers. Approximately 5.75" x .75" x .25".
2 Left in Stock:
Vegetable Markers: Peppers, Eggplant, Squash, Beans, Peas, Cucumber
SOLD OUT:
Herb Markers: Mint, Basil, Lavendar, Rosemary, Thyme, Sage
Herb Markers: Oregano, Cilantro, Parsley, Dill, Chives, Garlic
Root Vegetable Markers: Carrots, Beets, Radish, Potato, Onions, Kolhrabi
We are happy to customize sets for you as well.
We can easily arrange for you to see products in our home, provide pick up, deliver, or ship items to you. Simply send us an email: Sawdust Siren.
sold out