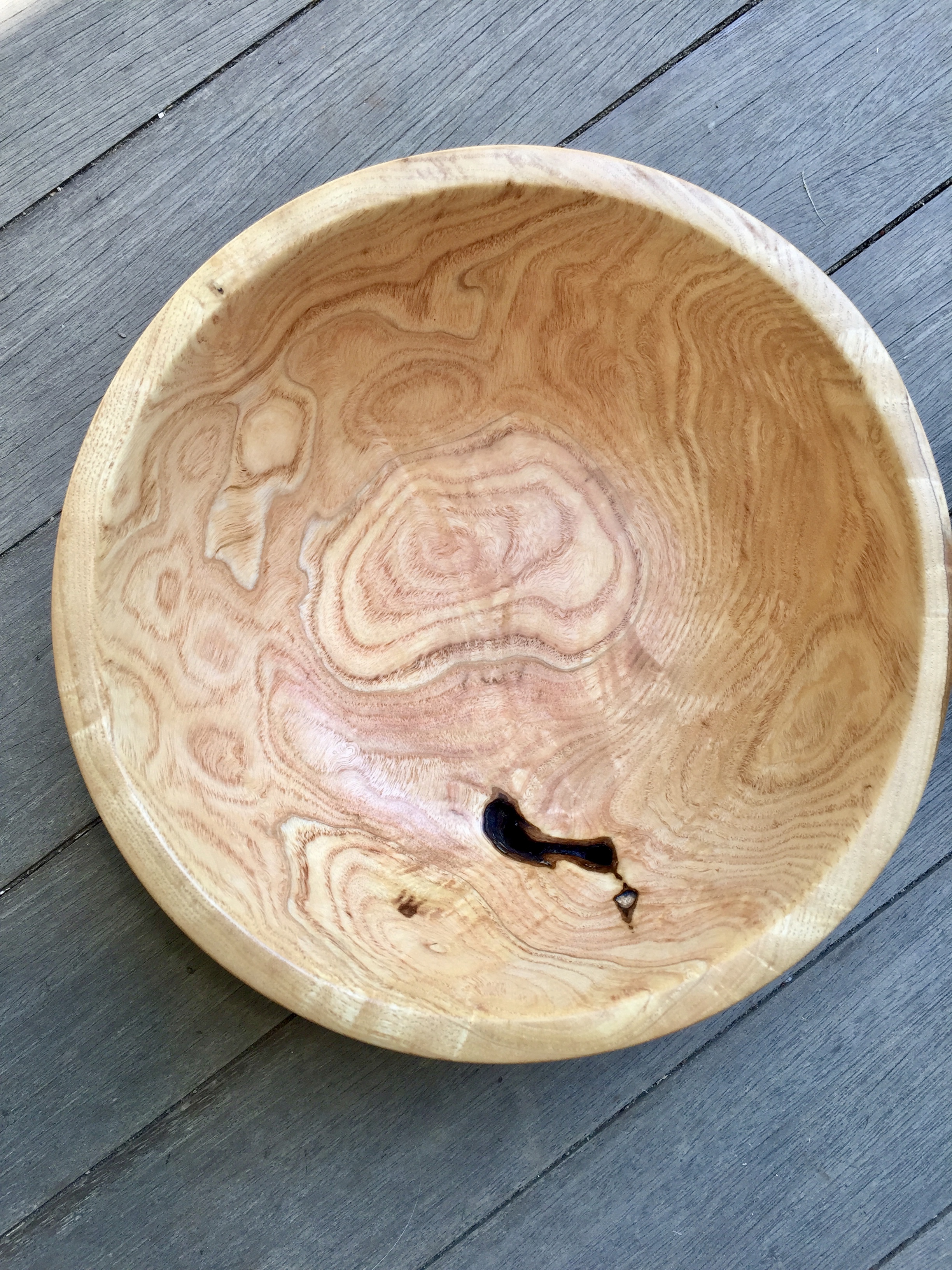 Whorly Burl, $100
This bowl was turned from a fallen Ash branch on Park Ave. in Swarthmore, PA. The tree guys knew we were interested in fun stuff to turn and saved this burl for us. Whorly Burl has an abundance of sweet swirls in the grain and one wonderful hole near the bottom of the bowl.
Approximately 8.25" x 8" in diameter x 3.75" deep. Carefully sanded and finished with Betty's Board Butter (beeswax & food safe mineral oil). Clean with a damp cloth. Dry immediately. Re-oil occasionally.
We can easily arrange for you to see products in our home, provide pick up, deliver, or ship items to you. Simply give us a call or send us an email: Sawdust Siren.