Members of the Order of the Sapindales Assembly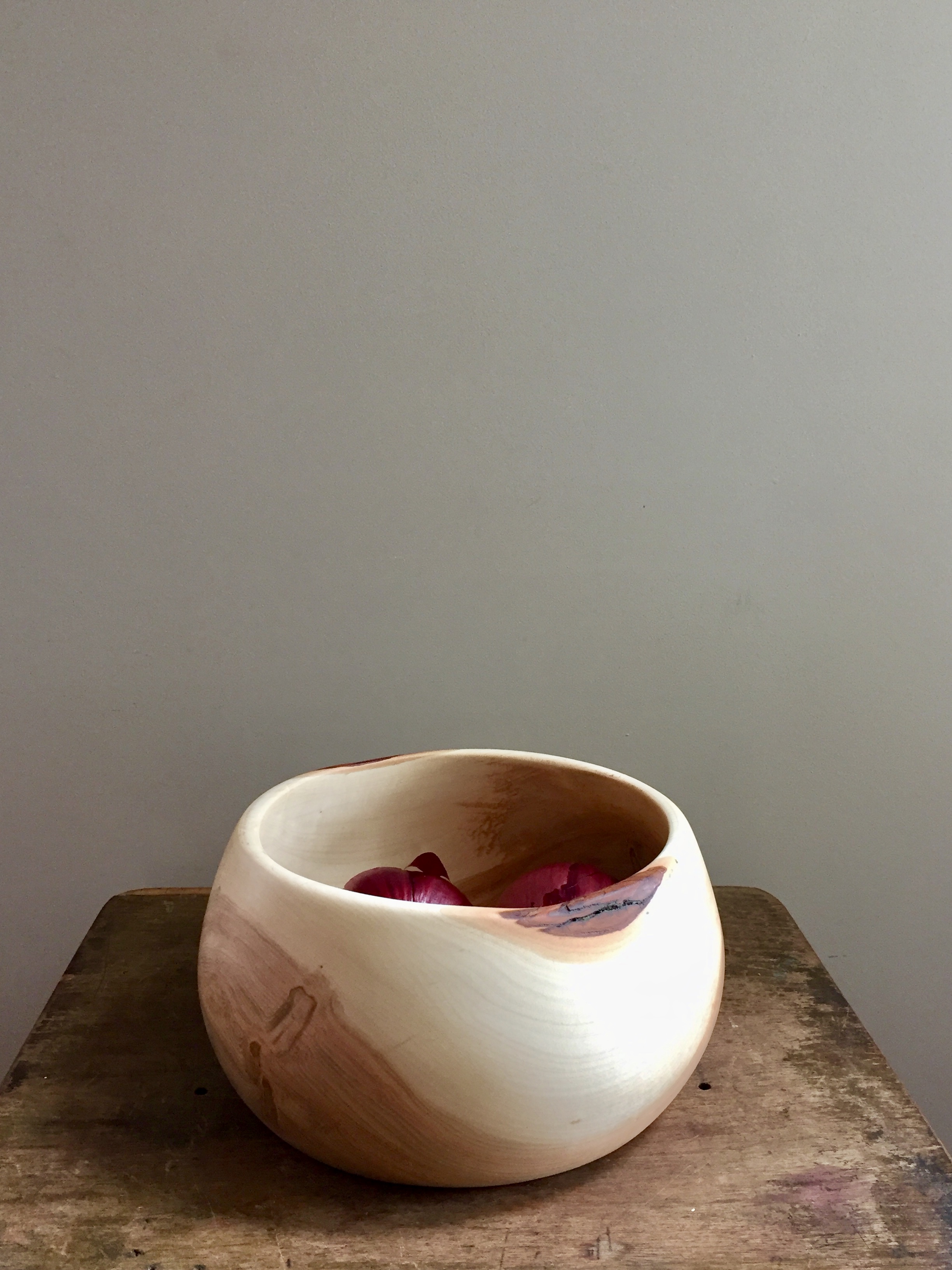 Members of the Order of the Sapindales Assembly
Our neighbors Birgit and Struan had to remove a Silver Maple tree from their backyard. The tree was dying, and they were devastated to lose it. They invited us over before the tree removers removed everything, and we picked out a few choice pieces.
Silver Leaf (photos 1-5). Approximately 9.25" x 9" x 5".
Iliac Crest (photos 6-10). Approximately 14" x 13" x 4".
All bowls are finished with Betty's Board Butter (beeswax & food safe mineral oil). Clean with a damp cloth. Dry immediately. Re-oil occasionally.
Iliac Crest & Silver Leaf live with the owners of the deceased tree.
sold out