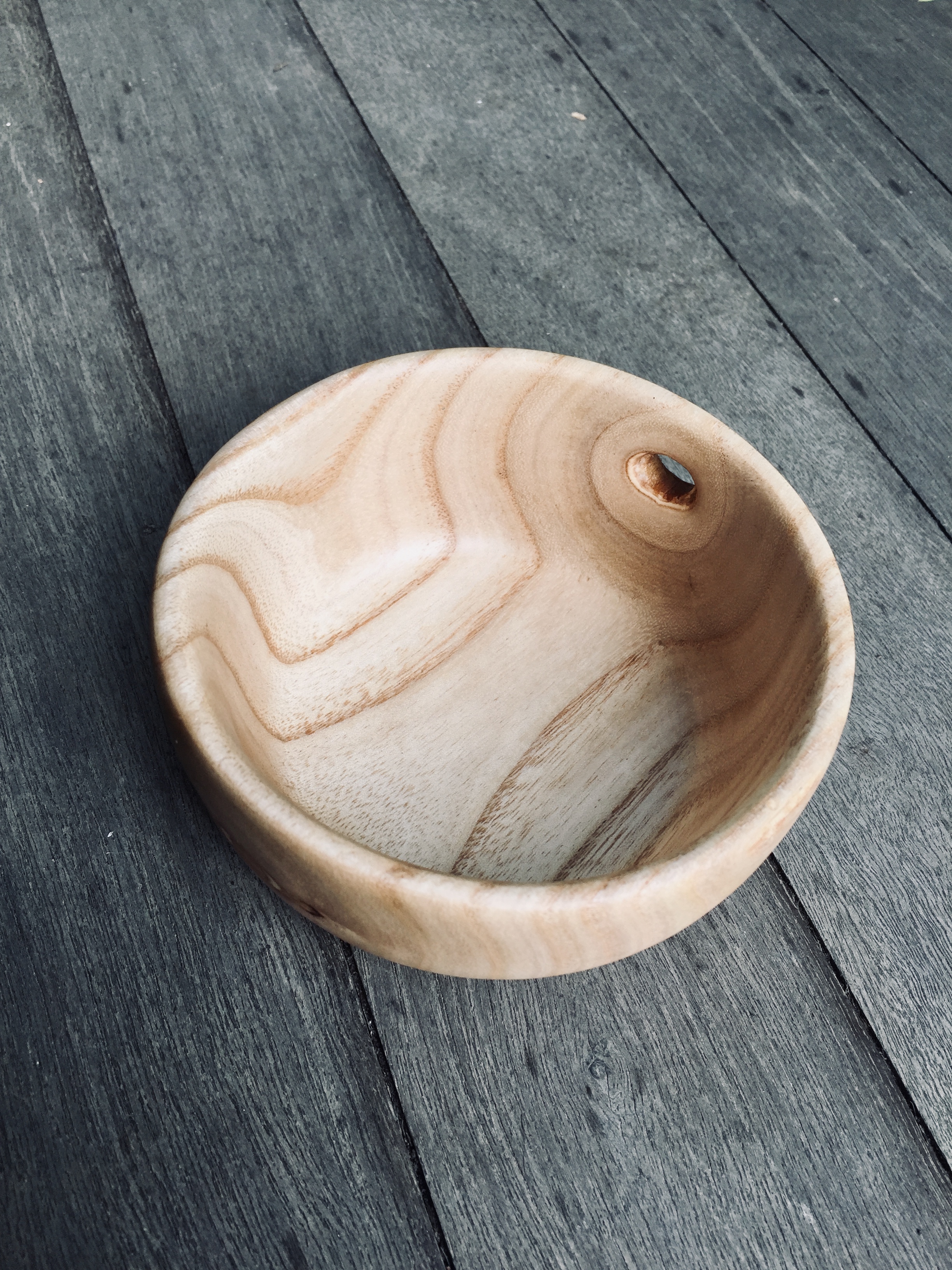 Dot, $38
Re-imagining the Discarded. We stopped in to see our friend Greg, who has a sawmill in Glen Mills, PA. He tossed us a big chunk of Paulownia — he was just using it as a doorstop and thought we could make better use of it.
This bowl is approximately 4.5" in diameter x 2." deep. Finished with Betty's Board Butter (beeswax & food safe mineral oil). Clean with a damp cloth. Dry immediately. Re-oil occasionally.
We can easily arrange for you to see products in our home, provide pick up, deliver, or ship items to you. Simply give us a call or send us an email: Sawdust Siren.