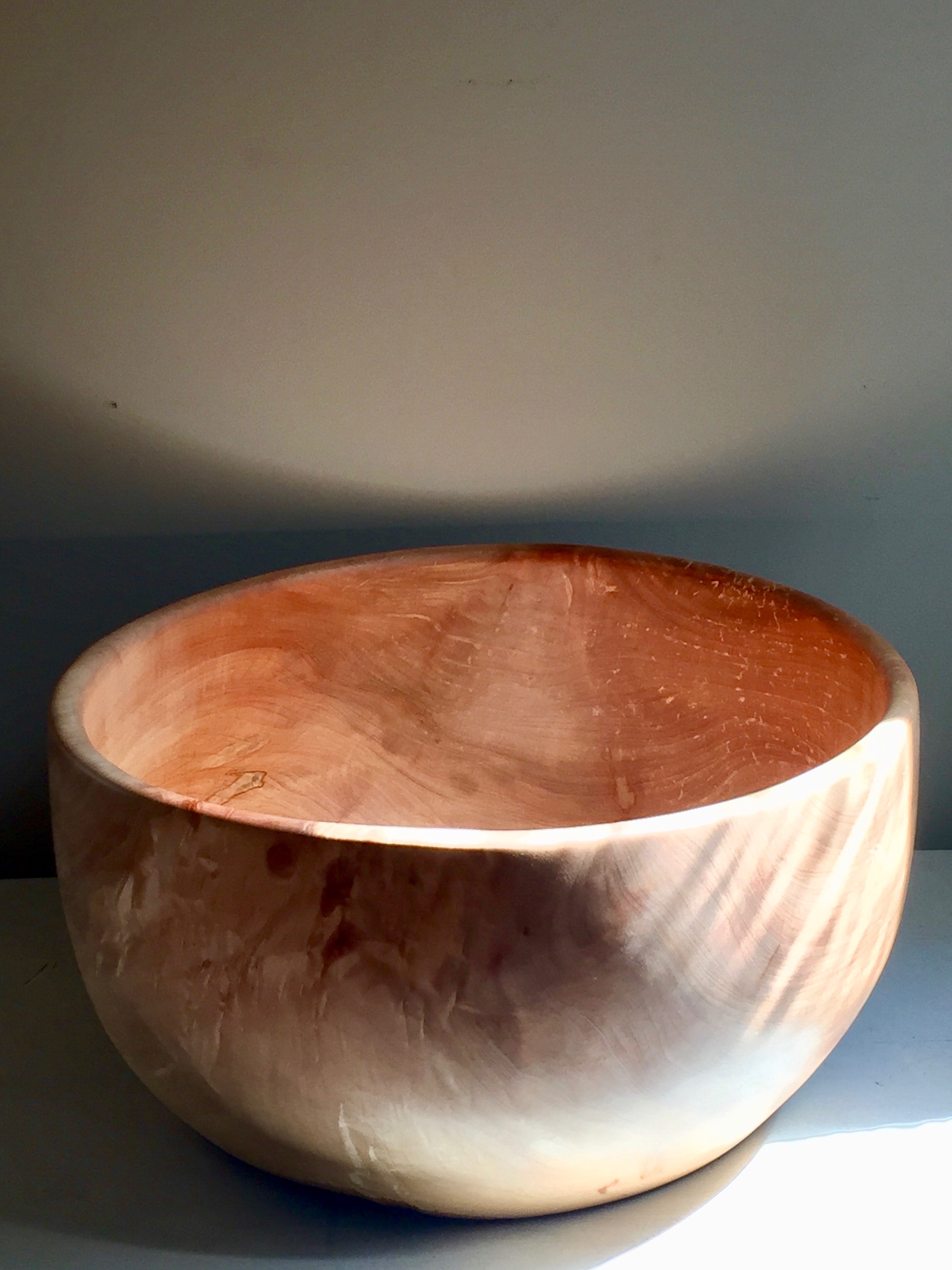 Acer Orbuculum, $700
Acer Orbuculum is the Proud Founder of the Order of the Sapindales Assembly.
Our neighbors Birgit and Struan had to remove a Silver Maple tree from their backyard. The tree was dying, and they were devastated to lose it. They invited us over before the tree removers removed everything, and we picked out a few choice pieces.
This stunning bowl is the largest (so far) of all our handcrafted bowls. If our math is correct, this would hold about 7 gallons of water. We haven't tried that yet. An absolute must see in person!
Approximately 17.5" x 16.5" in diameter x 8" deep. Finished with Betty's Board Butter (beeswax & food safe mineral oil). Clean with a damp cloth. Dry immediately. Re-oil occasionally.
We can easily arrange for you to see products in our home, provide pick up, deliver, or ship items to you. Simply give us a call or send us an email: Sawdust Siren.