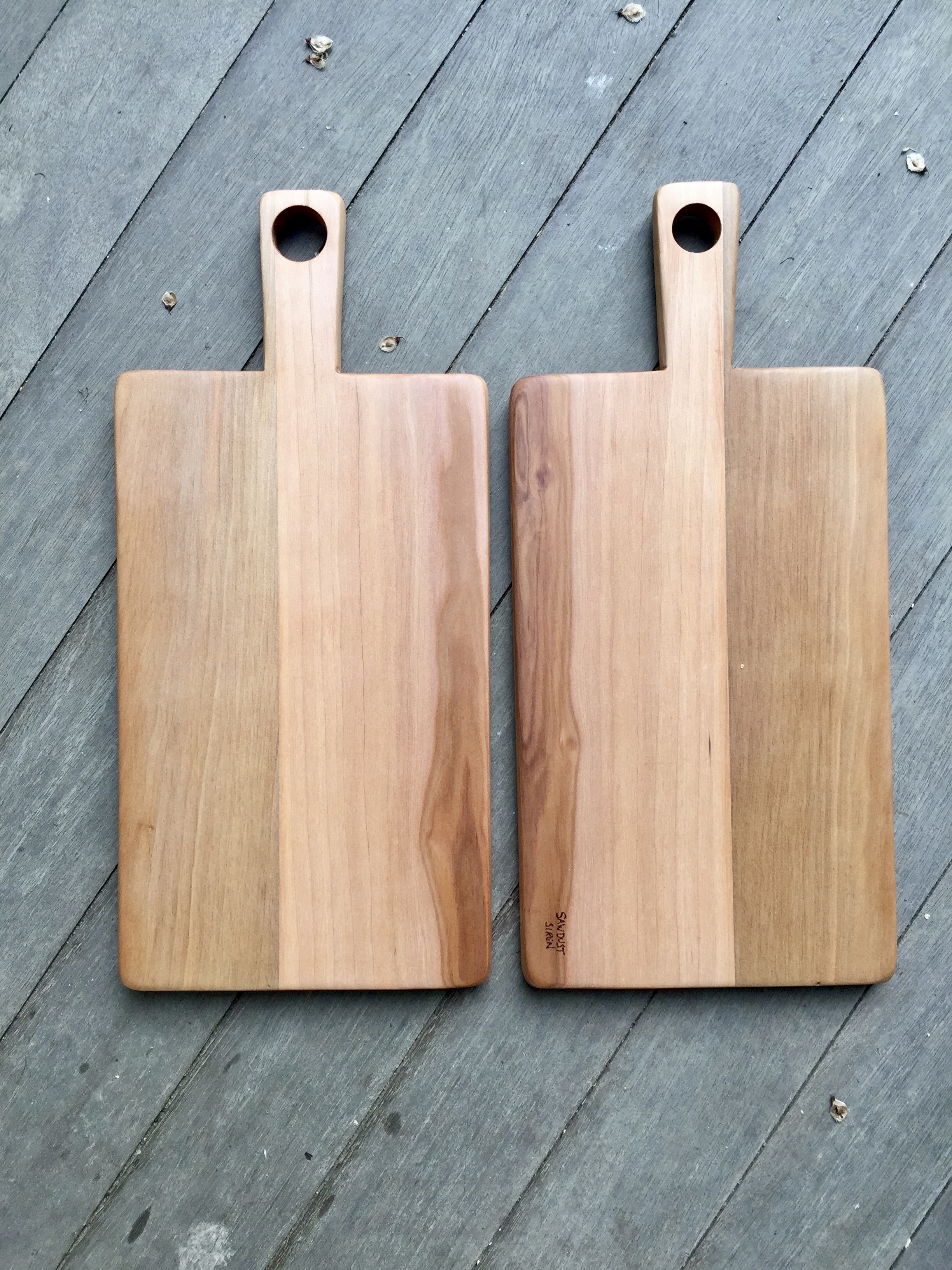 Cherry Boards, $48
Handcrafted from a reclaimed corner cabinet from a home in Plymouth, Vermont. Approximately 14.5" long x 7" wide x. 5" thick. This board can be used as a display, serving, cheese, or bread board.
1 Availble.
Carefully sanded and finished with Betty's Board Butter (beeswax and food safe mineral oil). Clean with damp cloth. Dry immediately. Re-oil occasionally.
We can easily arrange for you to see products in our home, provide pick up, deliver, or ship items to you. Simply give us a call or send us an email: Sawdust Siren.